Summer approaches: clothing optional
A visit to Atlanta
The last music class, for now
Another birthday party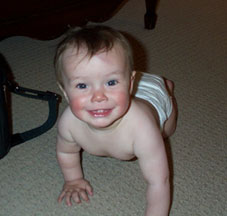 Showing off her teeth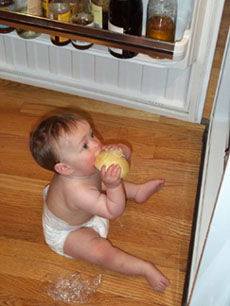 Julia loves to play in the refrigerator, and sometimes to eat what she finds there. Here she is munching on an onion.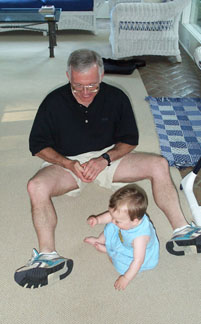 Playing with Spike in Atlanta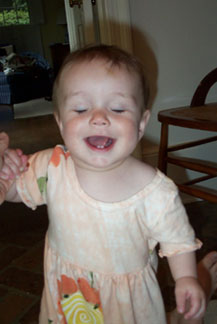 This photo is too hilarious for words.
If you're less tongue-tied than we are, send us your captions and we'll put the best one here!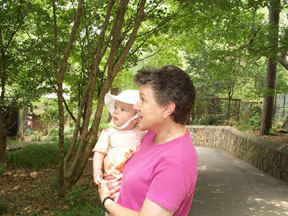 With Annie at home and at the zoo, looking at the lemurs (you'll just have to trust us there were lemurs.)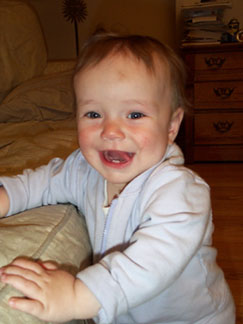 Doing tongue tricks and wearing her lavender jacket

Some of Julia's friends (notably Isabella, center) playing during the music class of the spring session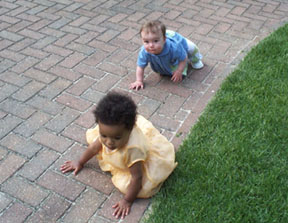 Julia attends a birthday party (in the suburbs! See the grass?) for her friend Julia