Showing off her new summer fashions
Walking, walking everywhere
Wedding Southern belle
Julia celebrates her first birthday! (one day early)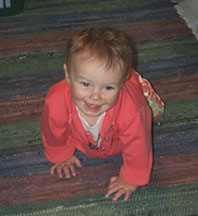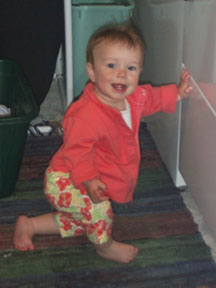 Posing for the camera

"Well I'll eat my hat!"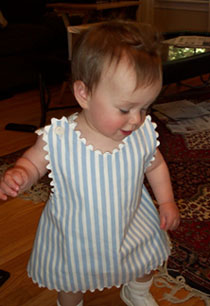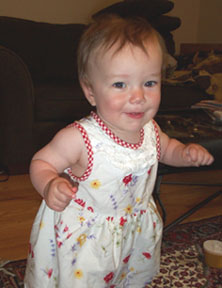 Walking around the house

Taking the pig for a ride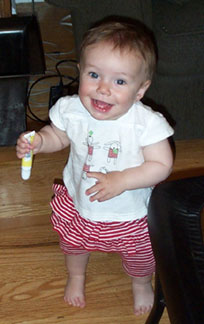 Prancing in the "rufflebutt" outfit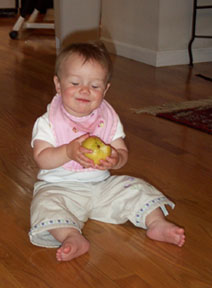 Eating a pear all by herself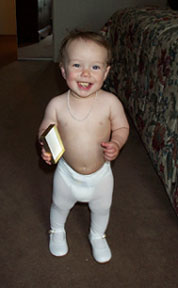 Julia getting ready for Anna Metz's wedding.
Tights, shoes, pearls, crackers, and a box top. What else could she need?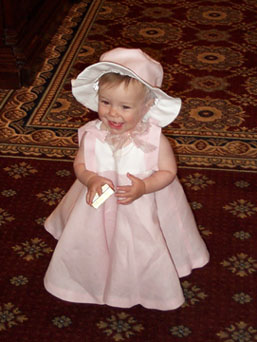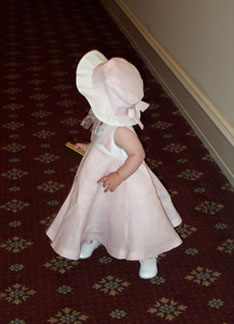 Walking around the hotel in her wedding finery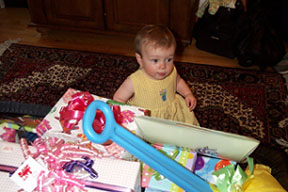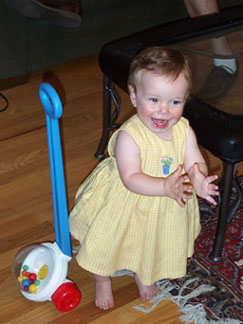 Julia is overwhelmed by all the gifts at her birthday party, but quickly rallies, applauding each one as it is opened.

Julia eating hummus before her birthday party.
Crackers are optional; she is happy to grab a fistful from the bowl.