Julia jams in music class
Warm weather at last
Julia attends her first wedding
Our first Duckling Day parade!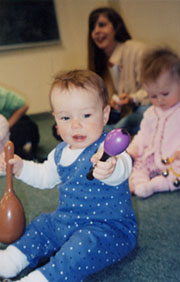 Julia plays the maracas in her music and movement class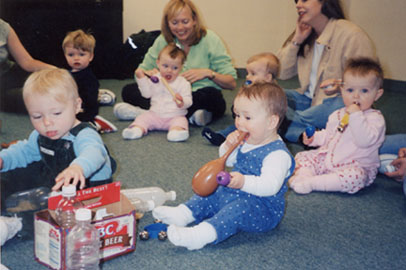 Julia can eat an instrument and you can too!
Julia with friends Pippa, Cameron, Grayson, Carson, and Isabella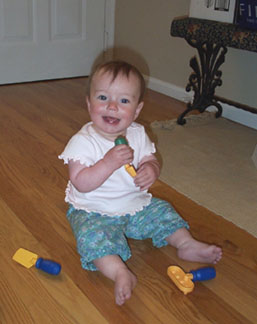 Playing with her miniature garden tools in her frilly summer clothes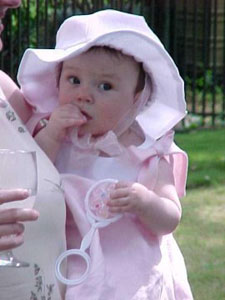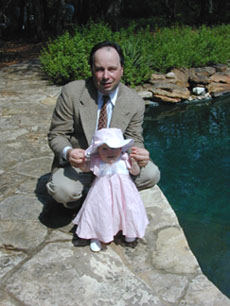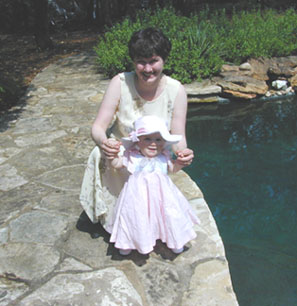 Julia at Ed and Jenís wedding in San Antonio

Hanging out on Gruene, TX, with our friends Aldo and Mary, now of Austin, TX

Julia at The Birthplace at Wellesley with midwife Caitlin and friend Julia Ashworth-Welch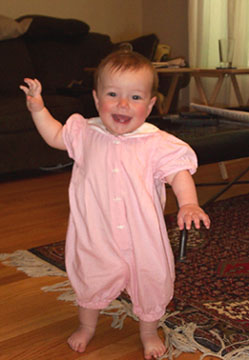 Waving hello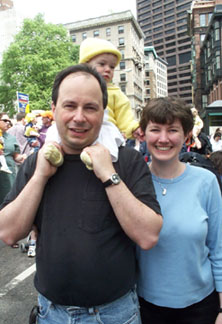 Julia at her first Duckling Day Parade, where children dressed as characters from Make Way for Ducklings march through Boston following the path Mrs. Mallard and her family took in the book. The Duckling Day Parade is an annual Mothersí Day event in Boston.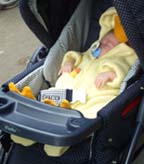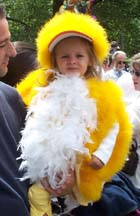 Some of the other ducklings we encountered in our travels